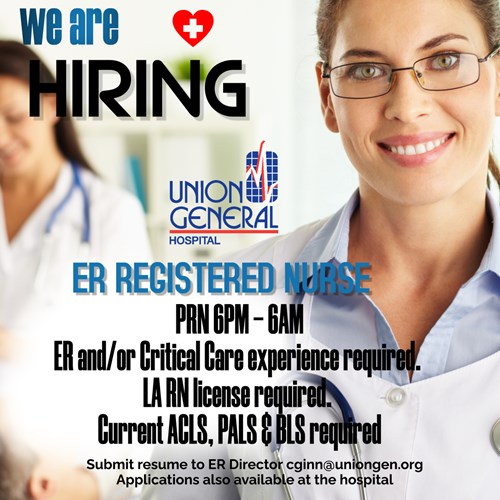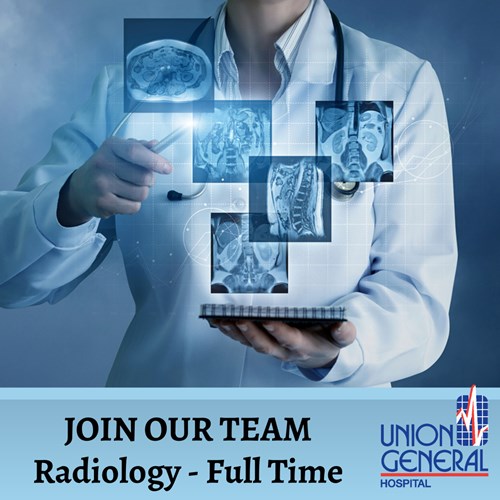 JOB OPENING
Radiology- Full Time
Day Shift 7A-7P
(Rotating Shift)
Competent in all aspects of Radiology. CT and CTA Exams a plus.
Worked in Emergency and hospital setting.
Licenses: ARRT and LSRT
Complete application online or send resume to cbranch@uniongen.org or margonza@uniongen.org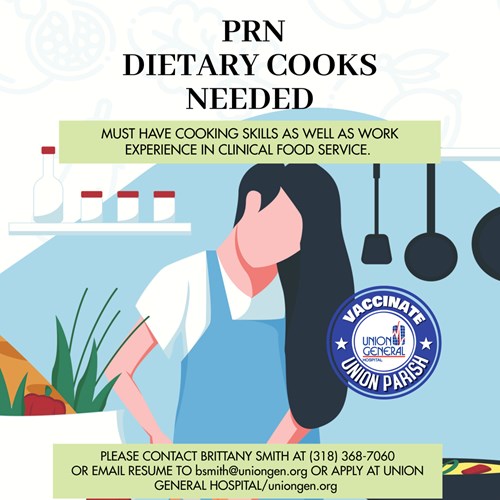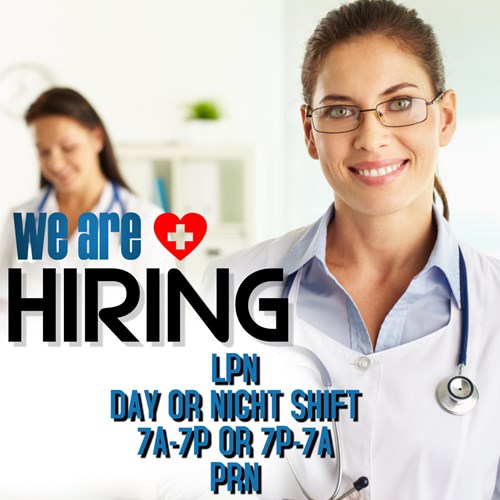 After Hours Courier
Please contact Lab Director Kerensa Halbrook khalbrook@uniongen.org 318-368-7059 or HR Director Michelle Argonza margonza@uniongen.org 318-368-7081
Must have a Good Driving Record & Background Check.
 On your "ON CALL" week, must be available M-F 4:30p - 8am next morning "ON CALL WEEKEND" 24 hours Sat & Sun & until 8am the following Monday.

Applications are also available at Union General Hospital.
---